For one-night-only, Korean Indie trio Chamsom (참깨와 솜사탕) is coming to Singapore to perform for the first time ever since their debut! An intimate performance not to be missed as you swoon over the group's amazing and silky vocals!
Concert Details:
Event Date: 6 June 2020, Saturday
Event Time: 7:00 p.m
Venue: 115B Commonwealth Drive #02-00, Singapore, 149597
Be sure to get your tickets early as they're priced at $80 online, while door tickets cost $85.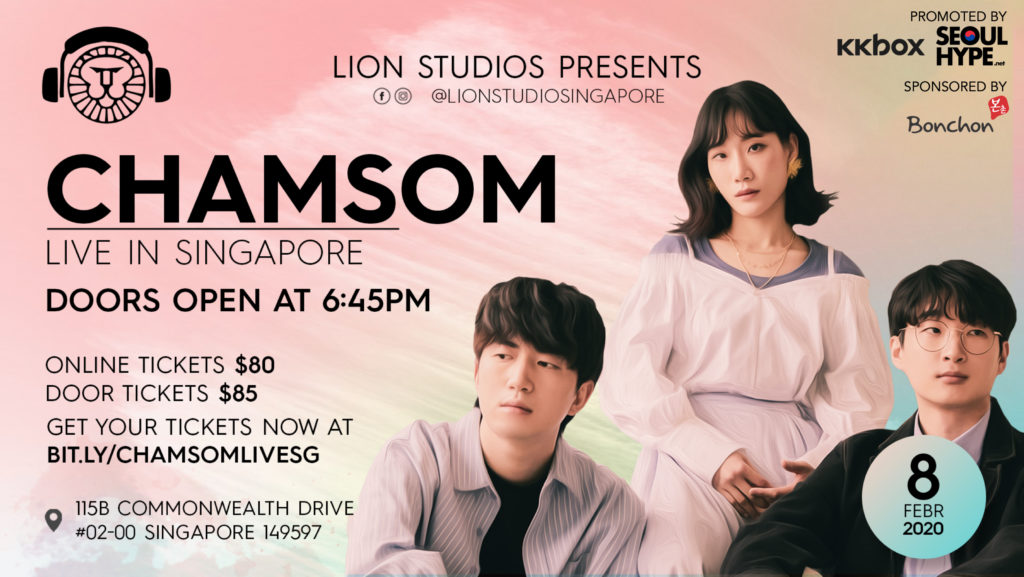 GIVEAWAY
Want to stand a chance to win tickets to Chamsom – Live in Singapore 2020? Take part in Bonchon Singapore's Facebook and Instagram contest!
About Chamsom:
Chamsom  (A.K.A Sesame & Cotton Candy) is a trio that has been part of the Korean indie scene since 2010. They have also sang various OSTs for dramas such as A Poem A Day, Dae Jang Geum is Watching and My Only One.
In 2018, they released their album "Boong-". With songs delving into innocent confessions to nostalgia, it presents their musical versatility and song writing capabilities. Recently, they have also released a 4-part EP series 'Dream Wave'.
Come on down for a heartwarming night listening to their soothing and entrancing tracks up close and personal!
Check out Chamsom's latest release, 좋아해줘요 (Please like me)