The Staatskapelle Dresden orchestra is playing in Singapore for a one-night-only extravaganza this Wednesday, October 2, at the Esplanade Concert Hall. The evening's programme will include Brahms Symphony No. 4 and Beethoven Piano Concerto No. 5.
First founded in 1548, Staatskapelle Dresden is one of the world's oldest and most celebrated orchestras. It has been touted by Gramophone as one of the few orchestras with its own distinctive sound and will be led by Principal Guest Conductor Myung-Whun Chung.
Myung, who began his career as a pianist, has led other world-class acts such as the Berliner Philharmoniker, Wiener Philharmoniker and Royal Concertgebouw Orchestra.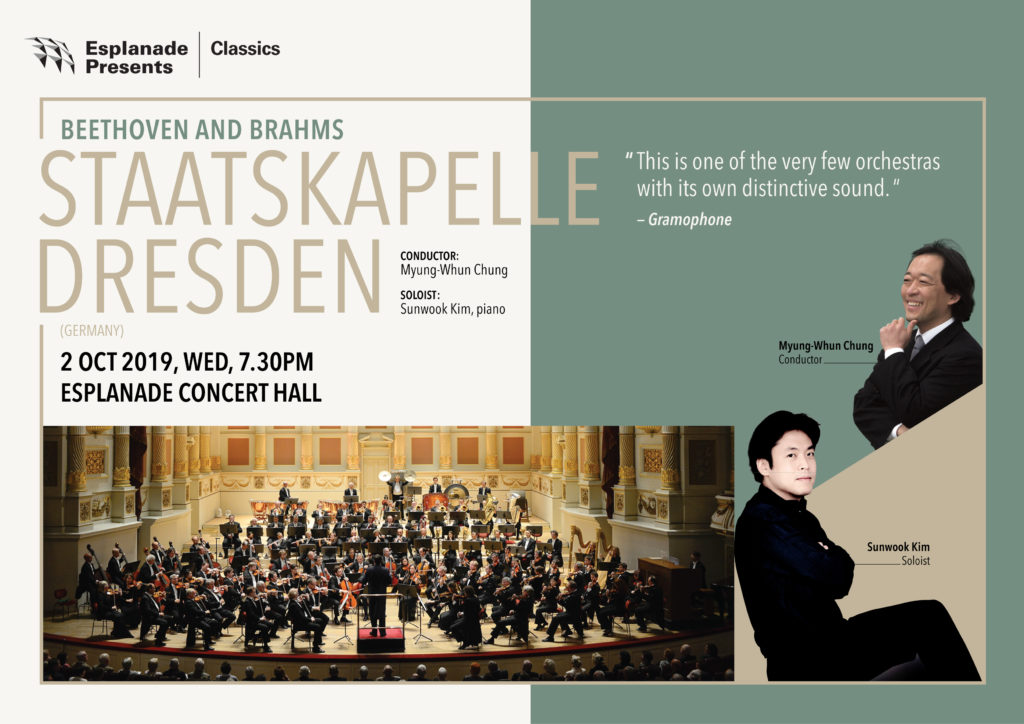 Also making an appearance is pianist Sunwook Kim. Lauded as one of the finest pianists of his generation, Kim came to international recognition when he became the first Asian to win the prestigious Leeds International Piano Competition at the mere age of 18. He has since performed as concerto soloist with some of the world's leading orchestras, including the London Symphony Orchestra and Royal Concertgebouw Orchestra.
The Staatskapelle Dresden orchestra will play at the Esplanade Concert Hall on October 2, 730pm. Tickets are already on sale and start from SGD$80.