The second instalment of youth 'unconference' SHINE NOW has ended after two days of insightful, inspiring and engaging discussions and workshops. This year, social distancing restrictions saw the 'unconference' held virtually through Zoom which meant participants could access it from anywhere through any device. One participant even dialed in while shopping in the middle of Orchard Road!
Here are some highlights from the event.
Opening Plenary with Speaker Tan Chuan-Jin
Current Speaker and Member of Parliament Tan Chuan-Jin gave an opening address where he stressed the importance of three key considerations: Purpose, Passion and Expectation. The first consideration, Purpose, forces us to be introspective to find greater meaning and an individual sense of purpose unfettered by societal norms or social media. This in turn drives Passion. A job is merely a means to an end, in which the end is meaning that we derive for ourselves. As such, we should embrace our circumstances and be passionate in what we do. Lastly, better management of our personal aspirations and expectations is crucial as the gap between reality and our Expectations is often the pitfall that causes unhappiness.
In Conversation with: Simu Liu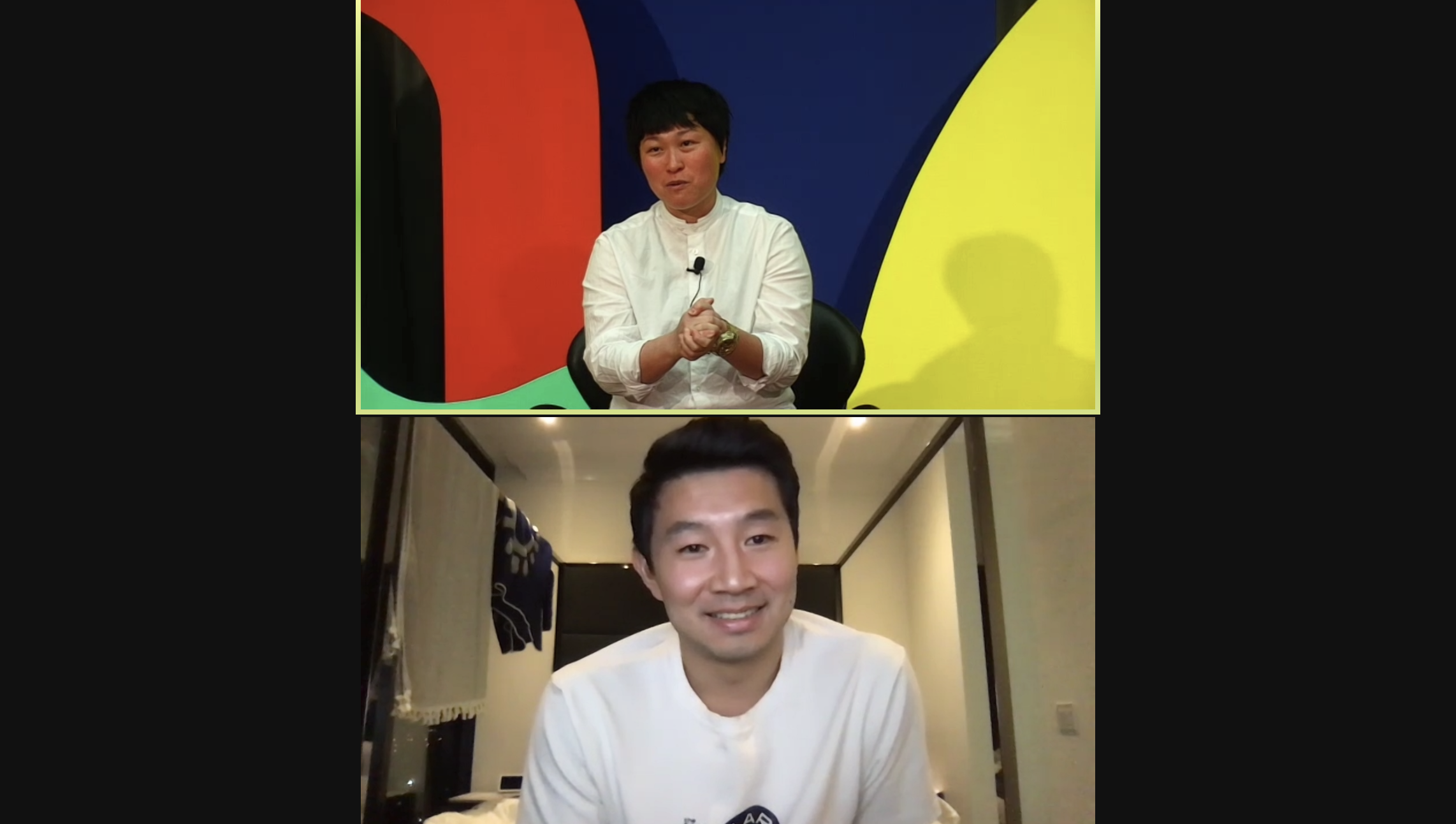 The Chinese-Canadian dialed in from Toronto, Canada, to give an honest recount on his journey from being an accountant in the Big 4 to one of the leading actors in sitcom Kim's Convenience, as well as the lead actor in Marvel's upcoming Shang-Chi and the Legend of the Ten Rings. Finding success wasn't simply about resilience. He stressed the importance of first giving ourselves permission to think and feel. Life as an accountant, he recalls, was depressive to the point where he would dread waking up every morning. Yet, he would suppress this by telling himself that this job was the 'right thing to do'. When he eventually got laid off, he decided that he owed it to himself to explore his passions by dabbling in minor acting roles that he found through Craigslist. This proactivity gradually led him deeper into the industry. After all, he says, we owe it to ourselves to discover who we are even if it takes years.
In Conversation with: Nigel Ng
Nigel Ng, more famously known by his YouTube persona Uncle Roger, may seemingly be an overnight success, but that would discount the years of work he's put into honing his craft. Coming from a background in data science, he would take up part-time gigs to do stand-up comedy where he enjoyed the adrenaline and satisfaction of bringing joy to an audience. Eventually, he took a calculated risk and decided he could do comedy full time. The character of Uncle Roger has also afforded him the opportunity to use his voice for good by helping the Western audience learn more about Asian culture while simultaneously celebrating and reclaiming Asian culture. Life now, he says, revolves around thinking how he can make his videos better and more consistently without burning out. He hopes to branch out to new formats such as streaming and possibly introduce new characters in the year ahead.
The Changing Landscape of Entertainment with Tasha Low and jaye
The duo of Tasha Low (Natasha Low), leader of now disbanded South Korean girl group SKarf, and jaye (Jaye Foo), once known as the rapper AZN SEN$ATION, are no strangers to growing in and with the entertainment industry. Their advice for budding entertainers? Adapt by finding new ways to entertain your audience, explore other possible areas of interests, and "just go for it!"!
In Conversation with: Tablo
The half hour session with Tablo, leader of South Korean alternative hip hop group Epik High, was littered with solid life advice and memorable quotes. Having had his fair share of controversies and setback throughout his 17 years in the industry, he said that "You just have to wake up the next day and take the next step. It gets better." It's a good thing he did, because those same incidents probably helped shape him. After all, he believes you can't truly grow unless you step out of your comfort zone, embrace discourse and understand various perspectives. He then went on to stress the importance of surrounding yourself with people you care about and who care about you, as passion is never a constant and a solid support circle would keep you going through the dips. And when asked about his thoughts on pursuing passion, he returned with a question of his own: "Wouldn't you have more chances at succeeding if you loved your job even a little bit instead of being terrible at something you hate?" Truly a sage.