PENTAGON recently just given a spectacular performance in Singapore (2nd Nov) at The Star Performing Arts Centre.
Kicking the concert off with Sha La La, the boys gave a powerful and high-energy performance to the crowd, with songs like Gorilla, Critical Beauty, Can you feel it? and Spring Snow.
PENTAGON was also serenading the crowd with their ballad songs, belting out their astonishing and bewildering vocals with performances like When it rains at night, Beautiful and Till…
Having performed in Singapore for the third time around, so what makes Singapore a little more special to PENTAGON? One of their members, Hongseok, actually grew up and studied in Singapore! Throughout the show, he even mentioned that he has invited his friends from Hwa Chong Institution, and they were showing support excitedly in the crowd.
Not only did the boys managed to pull the crowd closer to them with their impactful performance, they were also well prepared and kept the fans entertained with their hilarious and adorable attempt at Singlish, even dropping in with a heartwarming "I love you lah" during a song.
Apart from their songs, PENTAGON was well prepared and surprised the audience with a special performance of Havana (Camila Cabello) and Uptown Funk (Bruno Mars).
Kicking off with their version of Havana, Jinho, Kino, Yeo One and HongSeok gave an alluring performance along with their stunning dance skills. Of course, Hongseok had to top it all off by removing his shirt at the end. Needless to say, the crowd went wild (sorry, you had to be there to see it!)
On the other hand, Wooseok, Yuto, Hui and Shinwon gave the audience a highly energetic and fun performance with Uptown Funk, the crowd was hyped up all the way!
The two contrasting energy given by these two performances is enough to make you realise just how diverse and talented this group is, just like the concept of their concert – PRISM, they wanted to reflect the different aspects of their performances like the spectrum of colours that form in a prism.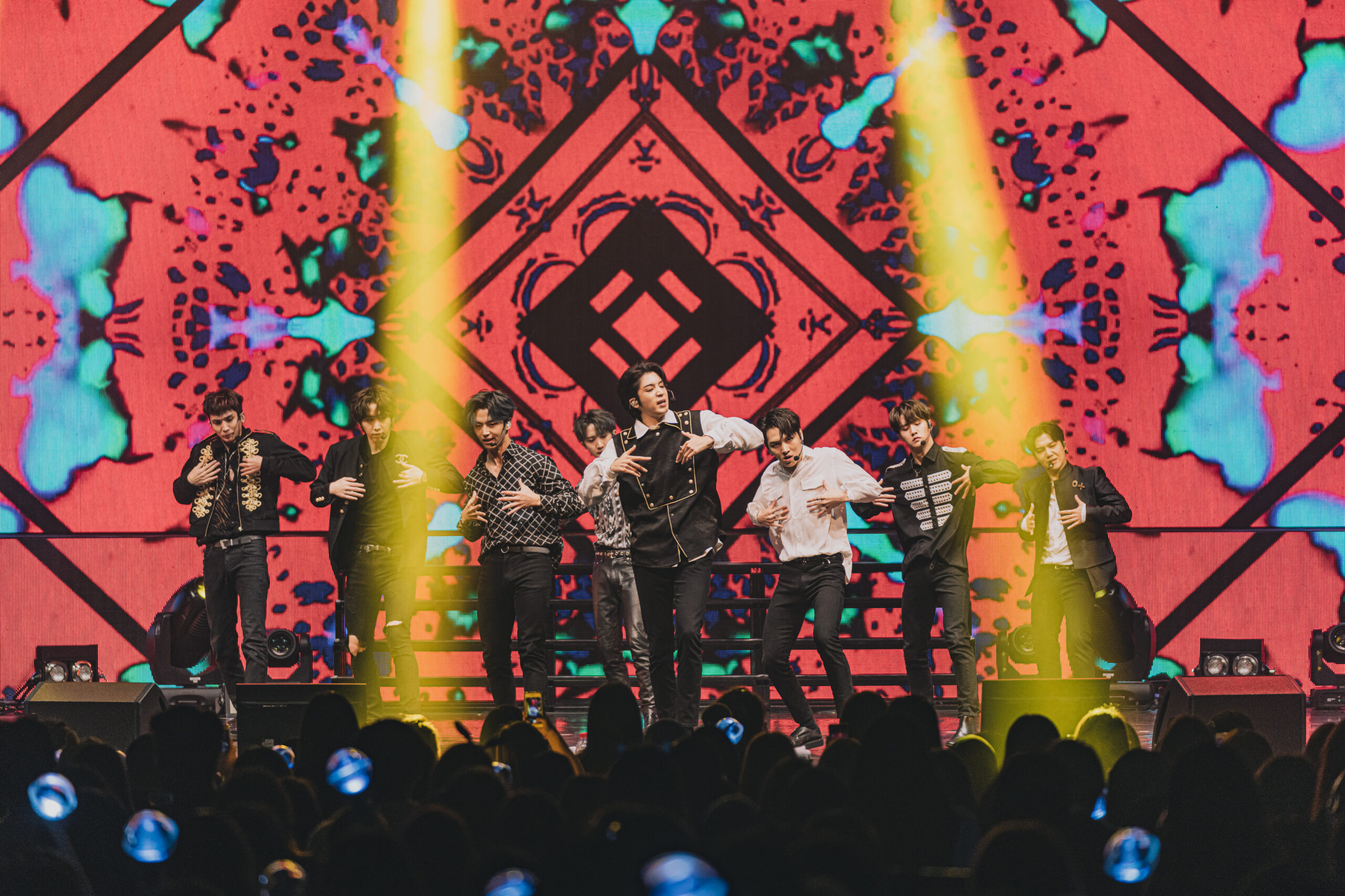 Photo Credit: CK Star EntertainmentThe group eventually ended off their performance with some upbeat songs, starting with their hit single Shine, where everyone in the crowd sang and danced along with it, followed by Thumbs Up! and with the ever bright and lively Spectacular.
PENTAGON sweetly mentioned that they would love to come back to Singapore during our wintertime to warm their fans up before Hongseok hilariously remembered that there isn't any winter in Singapore. However, it is certain that they have made lovely memories here and will be back to show us another show-stopping performance in the future!