Founded by two French entrepreneurs, SG Entertainment seeks to find the perfect balance between European values and K-pop culture to create their groups. With Truth, Fairness and Beauty as SG Entertainment's philosophy, their goal is to create new trends in the industry with artists focusing on both creative and emotional development. 
Likewise, their first upcoming girl group, Alpha Ray aims to heal and add vitality to the hearts and souls of their fans through their music. To convey positivity, they will approach situations faced by people today and suggest ways to overcome these struggles through their music. Acting as a bridge between Western and Korean cultures, they aspire to embody and embrace the differences in both values to create an identity better adapted to present global challenges.
Alpha Ray is composed of 5 members – Yelin Lee, Jiyeon Kim, Aiganym, Jiyun Kim and Chaeyeon Lee. All of them have distinct personalities and charms that come together harmoniously for them to shine brighter as a group.
Meet the members!
To the other members, Yelin is…
Jiyeon: Rainbow
Aiganym: Mature
Jiyun: Butterfly
Chaeyeon: Sly
To the other members, Jiyeon is…
Yelin: Glow
Aiganym: Baby
Jiyun: Welsh corgi
Chaeyeon: My baby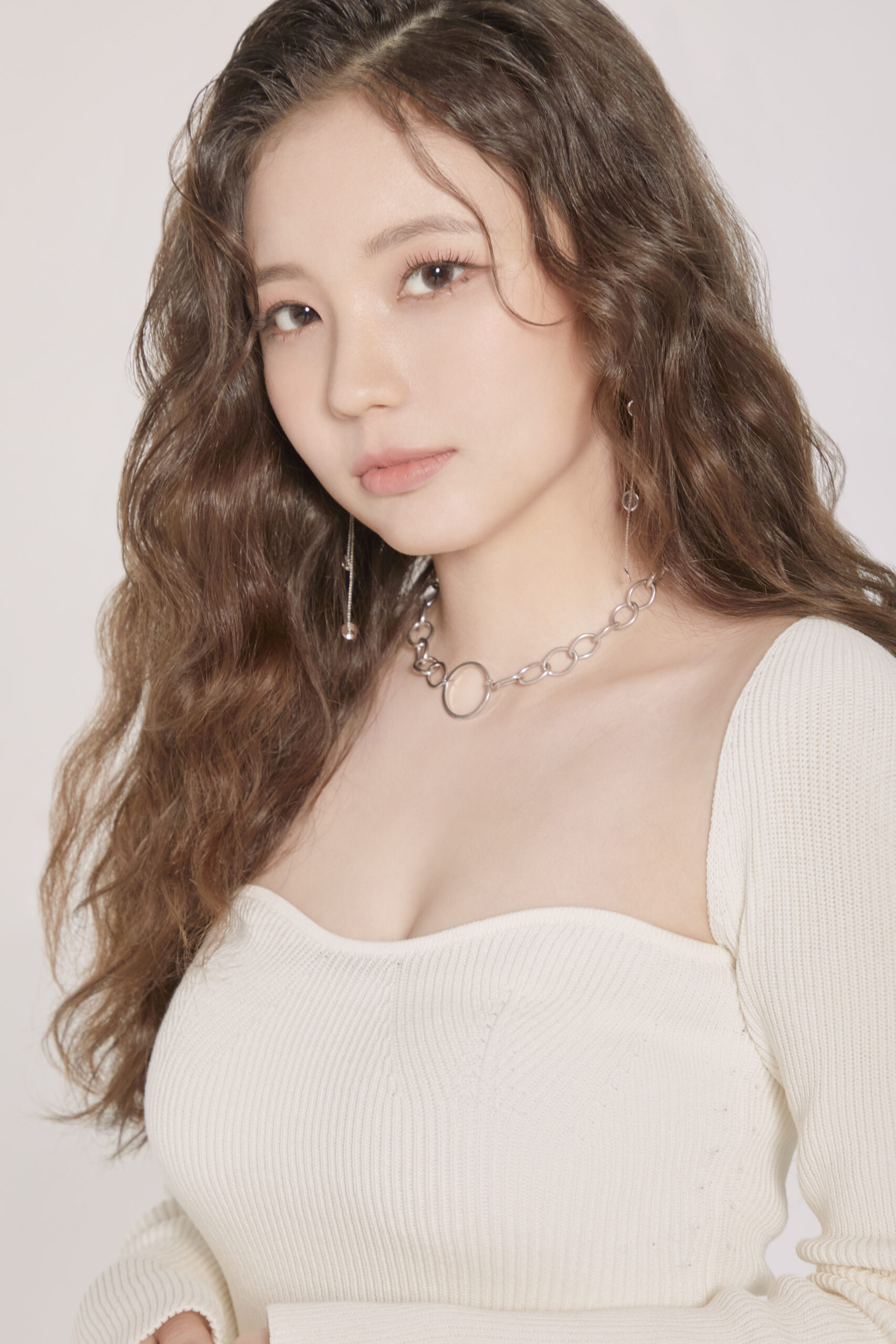 To the other members, Aiganym is…
Yelin: Flower
Jiyeon: Tomato
Jiyun: Baby chick
Chaeyeon: Cat
To the other members, Jiyun is…
Yelin: Sunshine
Jiyeon: Maknae (the youngest)
Aiganym: Refreshing
Chaeyeon: Newborn child
To the other members, Chaeyeon is…
Yelin: Snowflake
Jiyeon: My half
Aiganym: Gentle
Jiyun: Snow
The intensive training required to debut as a K-pop artist is not a stranger to many. Similarly, as trainees, the members also go through the usual training classes – dancing, singing and acting. According to their personal strengths, they also receive training in courses like song-writing and composition to grow further into a well-rounded artist. Read on to find out more about their preparation for their debut in 2021 from the girls themselves!
How is the training process like?
Yelin Lee: Actually, training is hard, but I'm having fun. Because I'm experiencing something new every day, the time spent is also meaningful to me.
Aiganym: I am happy since I am doing the things I enjoy and love.
Chaeyeon Lee: The training process is interesting. My body feels tired, but my mind is happy.
What are some difficulties faced and how did you overcome them?
Jiyeon Kim: I think diet is the hardest part! I am overcoming it by thinking of wearing the clothes I want to wear.
Yelin Lee: It's always been hard to control my physical condition. Rather than eating about what I want to eat, I need to eat healthy foods, exercise regularly, build up my stamina, and prepare myself to deliver a good performance. To achieve that, I am learning how to build good habits and control my daily schedule. 
Chaeyeon Lee: I frequently feel tired since we have various training programs, but I trust that enduring it would help me achieve my dreams. Whenever I need to change my mood, I enjoy watching my favourite girl group videos and motivate myself. 
Jiyun Kim: Of course, there are times of difficulties, but I always think that there is not enough time to even practice since there are fans who love and support us.
Who has been your greatest influence or inspiration to pursue your dream as a singer?
Aiganym: Music and my family♡
Jiyun Kim: I started to dream of becoming a singer at a concert I went to when I was a child. It seemed great to see the singers and fans together at the concert. At the same time, my brother who plays music seemed so cool, so I dreamed of becoming a singer.
Yelin Lee: I have been a big fan of Boa since I was a child, and I grew up following her dance and songs. Even now, I am still being influenced by her a lot!♡
Jiyeon Kim: I had a dream of becoming a singer from watching Lee Hyori's U-Go-Girl music video and stage.
Chaeyeon Lee: My role model is Kara. They are the first idol group who I tried to imitate dancing and singing when I was little.
How do you feel about being the first group to debut under SG Entertainment?
Jiyeon Kim: I am nervous because we are the first girl group of our company, but I want to show people a good image by practising harder for the people who supported us.
Jiyun Kim: Thankfully, we were given the opportunity to become the first girl group to debut in our company. Although we are excited and nervous, it spurs us on to practice harder.
Chaeyeon Lee: Since we are the first girl group in our company, I feel a great sense of responsibility. I would like to give back all the love and support we received from our fans by doing the best we can do.
How has uploading content on their YouTube channel benefitted them?
As trainees, the Alpha Ray members have also been involved in producing content regularly on their YouTube channel. As the saying goes, Rome wasn't built in a day. Hence, content from dance, song covers to vlogs, TikTok challenges and behind-the-scenes are released to let fans follow along the members' journey to debut as a K-pop girl group. Other than showcasing their various talents, the members also agree that this has benefited them in different ways. 
Aiganym: We usually put on beautiful makeup and have nice hairstyles while shooting with a lot of cameras. So, whenever we have a shoot, I feel like it helps me shine more and gain confidence. It's a great experience.
Jiyeon Kim: It seems to be a great help for me because I can identify my weaknesses and can improve it while monitoring and filming the different kinds of content before I debut.
Yelin Lee: It was a great opportunity for me to become comfortable with the camera. It was also an opportunity to objectively see how my image was filmed on the camera.
Chaeyeon Lee: Appearing in the video was a strange and unforgettable experience for me. Through this opportunity, I became a person who knows how to express more about myself.
Jiyun Kim: My skills are increasing day by day as I do things that I lacked and had difficulties with. I am also learning how to look at the camera while performing.
What is one thing you look forward to doing after debut?
As their debut date nears, they also share some of their hopes and dreams for the bright future ahead!
Jiyeon Kim: I want to experience happy memories while shooting reality entertainment tv programs because we're actually very funny in real life.
Aiganym: I would love to challenge myself in acting in Korean dramas.
Chaeyeon Lee: I have not travelled much, so I want to take a food tour in different places.
Jiyun Kim: I am looking forward to opening a solo concert and fan meeting for Alpha Ray. We want to make our fans happy and have a place to communicate with each other through our music and performances.
Yelin Lee: I want to do a world busking tour with our members! Without announcing it, we will suddenly appear somewhere randomly and just disappear. It would be really fun to surprise and meet our fans this way.
What do you wish for listeners to get out of your music?
Yelin Lee: I want to do music that makes people experience the feelings and memories of everyday life that they have forgotten. I want to help create a world of imagination where their emotions can be comforted.
Jiyun Kim: I want people to know that they are not alone whenever they are having a hard time through our song. We hope that our songs will become friends of our fans and give them great strength.
Aiganym: There is a saying that life is all about living alone. But when you are born, when you die, when you are happy, and when you are in trouble, there must be someone or something next to you. Whether it's a person, object, or song… I hope our songs will be music for the people who think they're alone♡
What kind of group do you aspire for Alpha Ray to be?
Jiyeon Kim: I want to be a group that can deliver good influence and repay the love and expectations our fans gave to us.
Aiganym: We want to become a group that can remain in people's memories for a lifetime♡ 
Chaeyeon Lee: Please love every side of Alpha Ray. We want to be loved for who we are!
To stay updated on Alpha Ray's upcoming debut, you can check out SG Entertainment's Instagram and website! Be sure to also check out their YouTube channel for a glimpse of the talents they have to show. 
Here are some videos you can start with!
Photo Credit: SG Entertainment