On 28th June, dreams came true for JOJO HUNG who was crowned as the winner for the Vocal Performance category and SSENZE for the Dance Performance category but the journey still continues for them as they battle it out for the chance to represent Singapore to take on the Grand Finals happening in Changwon, South Korea on 11th October 2019.
The eventful night saw a total of 6 vocal performances and 8 dance performances with a panel of 3 judges Mr DK (Artistic Principal, 5th Avenue School), Ms Hee Won (K-pop Vocal and Dance Instructor, Studio De S) and Mr Akif Halqi (2017 KBS K-pop World Festival Title Winner)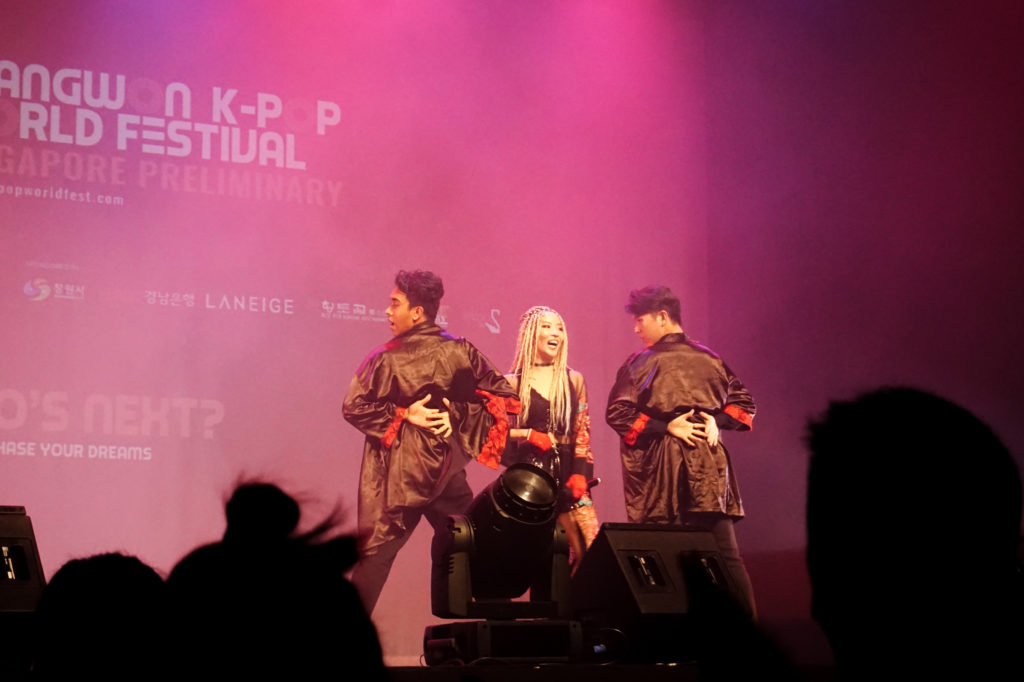 JOJO HUNG captivated the audience with her own version of BLACKPINK's Kill This Love, starting it off as a slow ballad showcasing her impressive vocals before turning the beat up and breaking into a dance, showcasing her strong dance moves which ultimately led her to winning the vocal category. She also shared that she "never imagined it to happen especially having been away from performing on stage for awhile."
SSENZE won over the crowd's heart with their slick and powerful dance cover of CLC's NO. "I think it was very unexpected and surreal for us but we are really thankful to the judges and all our friends and family who believed in us. We really hope we can get the chance to represent Singapore on the global stage and we'll do our best to make it happen," said the team when asked about how they felt taking home the grand prize for the dance category.
Other notable acts were FINGERFUNK with their own rendition of BLACKPINK's DDU-DU DDU-DU, GZB's dance cover of BLACKPINK's DDU-DU DDU-DU with a mash-up of Kill This Love. NYSN managed to impress the audience with not only their vocal cover of Mamamoo's AH YES but flaunted their dance moves as well despite being in the vocal performance category. Despite it being his first competition, KevinHammyLin wowed the crowd with his performance of SISTAR's I Like That and HYLON's Dally and took it to the next level as he performed in heels.
Lastly, EEQA bagged the runner up for the vocal category after belting out Ailee's I Will Go To You Like The First Snow from the Goblin OST while all-male dance group for the night, CADRE took home the runner up prize for the dance category with their dance cover of ATEEZ's Pirate and Hala Hala.